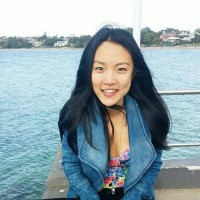 Jane Shi is a student currently attending the University of Auckland. She is enrolled with the GP there and finds it an extremely convenient and cheap way to get her regular health check-ups.
"The doctor is located at the University campus, making health appointments has never been easier. Whether it's the common cold, a specific condition or stress-load, the University health services is there to offer help and support."
The service is discounted at a cheaper price for tertiary students, allowing regular health check-ups to be a very realistic option for Jane and her peers.
"It's simple. It's fast. It's exactly what we need at University. Your body goes through changes and you also become increasingly aware of the importance of keeping healthy, so registering with a GP on-site is a great decision."
"It's one of the many privileges of attending university in New Zealand."